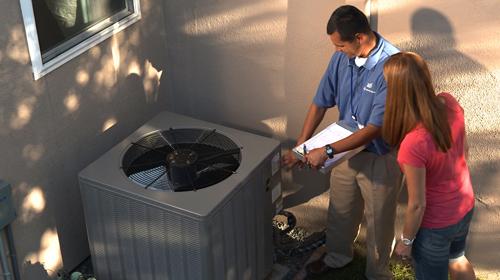 If you have ever asked yourself "are there a/c repair services near me?", the answer is yes!
In fact, DASH Heating & Cooling® is conveniently located in west Little Rock, and our team of comfort specialists are available anywhere in central Arkansas 24 hours a day, 7 days a week. As another summer begins to do its worst, you can call us anytime with your service needs, and we'll be there in a DASH! And, if you're in the market for a new system, we've got you covered there as well!
Replacing an air conditioning system is usually a better investment than paying an outrageous repair bill on a unit that has exceeded its estimated lifespan. This estimate can vary significantly between manufacturers and models, but typically if a unit is more than 10-12 years old, it may be time to consider a replacement.
If your current unit is still in service, replacing it may seem like an unnecessary expense. But a new air conditioner can instantly offer significant energy savings, and can actually pay for itself over time. And the good news is that in addition to being surprisingly affordable, a new unit may also qualify you for a utility or manufacturer's rebate.
DASH is Arkansas' leading provider of AC installs and service, and we're here to answer any questions that you have about repairs or upgrades. We can also schedule a free, no obligation replacement inspection of your heating and air systems. For more information, click here, or give us a call at 501-224-3274, and let us know how we can help keep you cool and save you money!