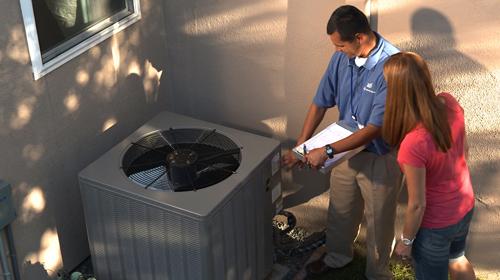 With summer's weight bearing down full force here in the Natural State, the last thing you need is problems with your air conditioning system. And nowhere is the old saying, "an ounce of prevention is worth a pound of cure," more appropriate than when you're doing your best to keep your cool while temps near the triple digits.
Don't wait for trouble to come knocking. Not when a call to DASH Heating & Cooling is all it takes to get a full check-up on your cooling system that can head trouble off at the pass. Our professional HVAC technicians are trained to spot early warning signs that can spell trouble down the road, such as:
Low Refrigerant: If your air conditioner is low on refrigerant, either it was undercharged at installation, or it leaks. Leaks need to be repaired by a trained technician and the system them charged to the correct amount for peak performance and efficiency. Just adding refrigerant is asking for trouble.
Poor Maintenance: Allowing air filters and A/C coils to become dirty place undue stress on the whole system, the likely result being premature failure of the compressor or fans.
Worn Electric Controls: Compressor and fan controls can eventually wear out, and frequent on/off cycles (common in oversized systems) can accelerate that process. Connections and contacts also need to be checked for corrosion.
Because these are three of the most critical areas that lead to premature system failure our technicians will pay particular attention to them while inspecting your cooling system.. And keep in mind, if your system fails, it's likely to do so when you need it most, so if it's been a year or more since your last service call, you don't need to put it off.
Don't let summertime get you hot under the collar. Call DASH Heating and Cooling and keep your cool no matter how hot it gets outside. Make your appointment today by calling 501-224 DASH (3274) or use our online contact form (FYI-don't forget to ask about our Cooling Super Tune Up Special).