Our Promotions
Heating Service Hot Springs, Arkansas: FAQs
What Are The Signs That My Heating System Needs Repairs?
Natural wear and tear happen over time, however, if you are hearing strange noises, are experiencing inconsistent temperatures, or notice an unusual increase in your energy bill, these are a few of the signs that your heater needs a repair.
In Hot Springs, our HVAC technicians can come to take a look at your system and determine what the right fix is!
How Can I Extend the Life of My Heating System?
In Hot Springs, a heating repair at the first sign of an issue is one of the most important things you can do to extend the life of your heating system. By having an issue taken care of early, you can avoid irreversible damage to your system and get it back up and running reliably and efficiently.
Changing the air filter, cleaning and clearing the air ducts, and having an annual checkup from an HVAC technician can also help prevent major issues from happening in your home. Our technicians specializing in heating repair and service in Hot Springs can also give suggestions on how to keep your heater running well for many years to come.
When Should I Replace My Heating System?
At DASH Service, we recommend replacing your heating units and system if it is more than 15-20 years old, is in need of constant repairs, and is inefficient. Ultimately, upgrading to a newer and more efficient system can save you money in the long run.
Our pros in heater service in Hot Springs both install and repair heating systems. We'll take a look and let you know whether it's time for a new unit or not.
What Should I Do if My Heating System Breaks Down?
The first thing you can do is check your fuel source and thermostat. If you're getting fuel and your thermostat is working correctly, your best next step is to call for a heater repair.
In Hot Springs, have no fear, our technicians are available for emergency HVAC system services. They will be able to diagnose and repair the issue to ensure that your home stays warm and comfortable, as soon as possible.
Is It More Cost-Effective to Repair or Replace My Heating System?
We know that your work hard for your money and understand that repairing or replacing your heating and cooling system can range in cost. If your system has signs of significant aging, it may be cost-effective to replace it with a newer system.
To get the best understanding of your options, call DASH heating service in Hot Springs so that our professionals can troubleshoot and diagnose your heating unit. We provide free estimates so you don't have to worry.
We also offer transparent pricing. You'll be able to easily compare the cost of repair vs replacement and make an informed decision on how you'd like to proceed, whether you opt for a new unit or a heater repair in Hot Springs.
No Credit Check Financing Option
No interest & no payments
for 60 months
Learn more
Priceless Peace Of Mind,
$15.95 A Month
Join the Dash Comfort Club and get all the perks of
membership:
Seasonal tune-ups.
Priority Scheduling.
100% satisfaction guaranteed.
Learn more
We're Your Local Home Service Experts

It's All Guaranteed
The Best Techs. The Friendliest Service.
For over 90 years, DASH has focused on customer satisfaction and exceptional service. We will do our best to continue with tradition to keep your best interest, and as always, we'll expect nothing short of 100% satisfaction, guaranteed.
Learn more about Us

Fast Response
Your calls are greeted by our in-house staff, who will schedule you for immediate service. Same-day service available for most emergencies so you never have to wait to get your problem under control.
Schedule Now

True Transparency Pricing
Most heating and air companies use industry-standard pricing, but DASH HEATING & COOLING® is different – that's why we offer DASH True Transparency Pricing. This new pricing structure provides you visibility into our costs of doing business, so you can continue to trust what you get from DASH.
Read more
Our Guarantees

All Techs Are Drug Tested & Undergo Background Checks

Our friendly team consists of highly-trained and respectful professionals, ensuring your home's safety and delivering exceptional service.

Pristine
Property Protection

We protect your home by wearing floor savers, using floor runners, and cleaning our work area.

NATE & EPA
Certification

Every DASH technician is up-to-date on their certifications. By doing so, they remain current with the safest and most effective industry practices.
The Local Experts In Heating Repair Service In The Hot Springs Area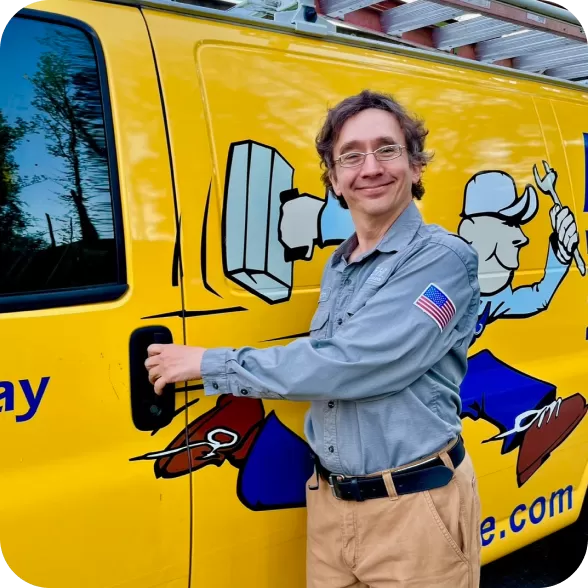 Heater Repair For Hot Springs Homeowners
What happens when you make the call to DASH for heating service in Hot Springs? First, our technicians will arrive at your home for a free estimate. We'll listen to your concerns and diagnose the problem. We'll then repair the system if agreed, perform a final inspection and cleaning, and provide follow-up instructions.
The goal is to ensure that your heating system is functioning properly and efficiently after the repair is complete. That's why we provide you with transparency throughout the process from start to finish, and after we're done, we back our work with a 100% satisfaction guarantee.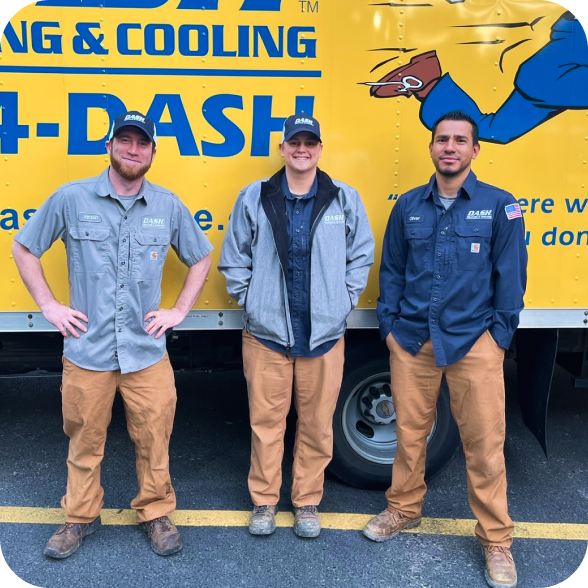 Join The Comfort Club & Protect Your Home In Hot Springs
Heating repairs are often unexpected, so be sure to check out our Comfort Club Membership to help maintain your home heating and air conditioning, and avoid breakdowns. For just $15.95 a month, you will receive discounts on indoor air quality products, heating, and A/C replacement equipment, discounts on duct cleaning service, annual maintenance, and so much more.
With the Comfort Club membership, your home will be covered when emergency services are needed, and overtime fees will be waived to ensure your home is safe when it matters the most.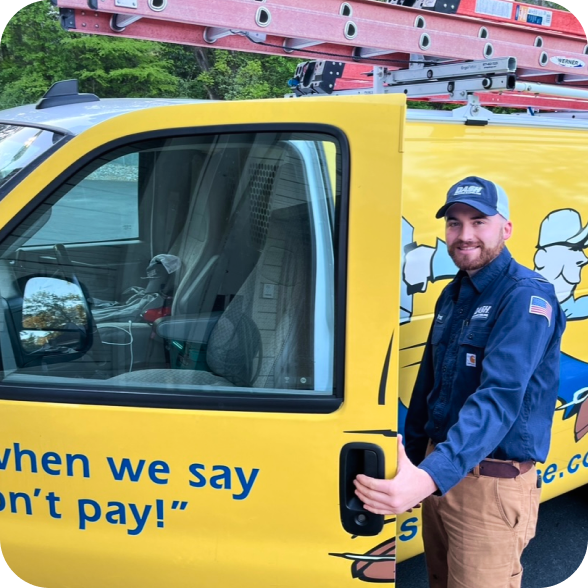 24-Hour Emergency Heating Services
In Hot Springs, our team is on call and available for 24/7 emergency heating repair services. Get the help you need, when you need it the most. With over 90+ years of experience serving the Hot Springs, AR area, you can be confident that our experts will work with you quickly to address your concerns.
Why Choose DASH Service In Hot Springs For Your Heating Repair
We understand the importance of having well-functioning heating and cooling systems in your home. That's why we strive to be the premier heating and cooling service provider in the Hot Springs area, delivering quality and comfort to our customers with expert technicians and the best customer service.
With a history dating back to 1931, DASH has been providing HVAC services to the community for over 90 years. Throughout that time, our company has focused on customer satisfaction and exceptional service, ensuring that every customer is 100% satisfied - guaranteed.
We believe that customer satisfaction is the cornerstone of our success. Our team of knowledgeable and experienced technicians is dedicated to providing the highest quality HVAC system, we maintain, install, repair, and offer emergency heating service. In Hot Springs, and throughout Arkansas, we use the best equipment and technology to ensure that your systems are functioning at the highest, providing you with the comfort and convenience you need. You can trust that we'll do our best to keep you comfortable, no matter the season.
All Of Our Cooling & Heating Services In Hot Springs
Customer Reviews
We now will always call and refer you to others when we need heating or air conditioning service. I'm sorry we had air conditioning trouble but glad to say we found your business due to that misfortune. We now will always call and refer you to others when we need heating or air conditioning service. Thanks so much for the great people.
Thelma Tucker
Our experience with DASH has been exceptional. Their technicians are always professional and courteous. Our experience with DASH has been exceptional. Their technicians are always professional and courteous. DASH has been servicing our home for more than ten years, with both new equipment and seasonal maintenance. We continue to enjoy a comfortable home.
Traci
I now appreciate the value of having the club membership. I am pleased with how quickly you responded to and repaired our air conditioning unit. I now appreciate the value of having the club membership.
Bruce Wilson
Our service areas
DASH Proudly provides service to Central Arkansas, Hot Springs, And Surrounding Areas homeowners. With a century of experience, you can count on our knowledge and expertise to get the job done right!
Other Cities We Serve
Arkadelphia, AR
Benton, AR
Cabot, AR
Haskell, AR
Hot Springs Village, AR
Mayflower, AR
Roland, AR
Scott, AR
Sherwood, AR
North Little Rock, AR